Sign 6-Year Old Ava Barry's Petition & Help Her Get CBD Oil for Her Seizures!
Posted on 24 September 2016 by 1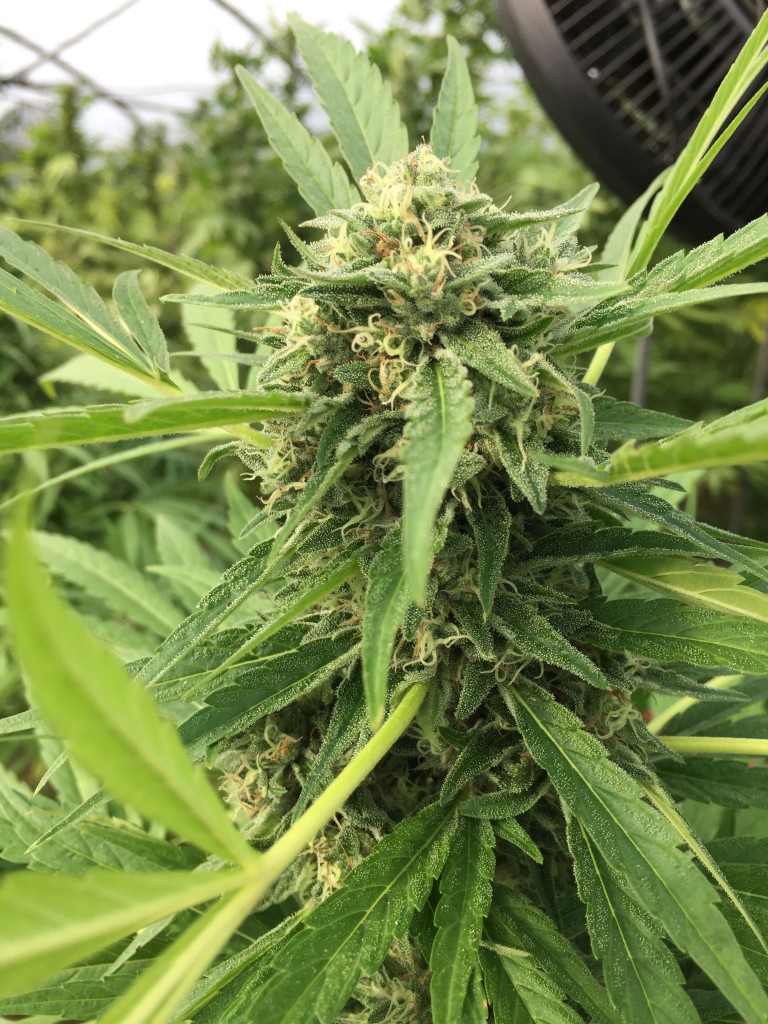 A few years ago, Charlotte Figi became an international news sensation & one of the biggest reasons ever found to legalize medical marijuana. She's the American child with intractable seizures who found little to no relief until she was treated with oils made from a unique, high-CBD strain that was eventually named Charlotte's Web in her honour.
After hearing the evidence & watching the videos, you'd think it would be a no-brainer to at least let kids with severe forms of epilepsy have this safe, life-changing medicine. It happened some places, but sadly, not every parent can legally help their child with this treatment option - yet.
Ava Barry of Cork, Ireland - The Latest Child Denied CBD Oil for Seizures
The latest family to take on this battle lives in County Cork, Ireland. Vera Twomey and Paul Barry have a six-year-old daughter named Ava. Ava is a real cutie with blond locks, sparkling eyes and an infectious smile. Ava also has Dravet syndrome, one of the rarest forms of epilepsy, and it's resistant to current pharmaceutical drugs. Ava has 100 or more seizures a day, many are violent, she misses a few days of school almost every week, and she ends up in the hospital - a lot.
Do Your Part - Sign the Barry's Petition!
Naturally, the Barry family would like to try the same oils that Charlotte Figi was able to use to see if their child would have the same miraculous results. Wouldn't you if it was your child? They've created on online petition to push Ireland to legalize & plan to send it to Health Minister Simon Harris. Please sign it if you have a spare moment.
Ava's mother Vera did get a chance to meet with Simon Harris this past June. She felt that he was truly interested in helping Ava, but when asked, Harris told a reporter that he "has no role in the process of authorizing medical products." It would seem his hands are tied. In Europe and Ireland, all drugs, including cannabis, must go through a rigorous testing and approval process before they can be approved for use. This would have to happen even if legalization moves forward.
Ireland will be considering a bill to legalize medical marijuana for certain patients with illnesses like cancer, multiple sclerosis and severe seizure disorders this July. Presenting a petition with a long list of signatures in the meantime could be the very thing that pushes the vote past the tipping point for real, meaningful change for children like Ava.
Meanwhile In Florida, CBD Oil Will Be Available Late September
Full use of medical marijuana is on the ballot in Florida for November 2016, but some Florida residents will be able to get high-CBD/low-THC oils made from a strain called Haleigh's Hope legally in late September - they're scheduled to be available 24 September to be exact.
Only a select few will be able to get the oil. It's only available at Modern Health Concepts located in Miami-Dade County and patients must be on the Florida State Compassionate Use Registry.
SuperCBDx - High CBD/Low THC Cannabis Seeds are now Available at Gorilla Seeds!
With so many people in dire need of strains with extremely high CBD and practically no THC, we're proud to offer cannabis seeds from the SuperCBDx Seed Company. This is the first line of seeds we've been able to get our hands on that offers stable, consistent results with very little phenotype variation.
The SuperCBDx strain is a true breakthrough with average CBD levels around 17% and THC levels that stay below 1% for practically no psychoactivity. According to the company, that's 200% more CBD than hemp contains and 50% more than any other commercially available weed seed.
At this time, SuperCBDX is selling a wide range of crosses that include their signature strain, but so far, they're holding their breeding stock as a closely guarded trade secret to prevent piracy and theft. Until Big G can talk them out of it, we are adding their hybrids to our site as fast as we can. Our fave so far? Blueberry Headband X SCBDX! We also have a wide range of other high-CBD strains from the likes of CBD Crew, Dutch Passion and DinaFem Seeds. Check 'em out!
Get All Your Cannabis Seeds from The Gorilla - He Knows Just What You Need!
Share and Enjoy
This entry was posted in News . Bookmark the permalink.
Comments
---
Add a comment