Win FastBuds Forbidden Runtz Auto Cannabis Seeds from Gorilla Seeds
Posted on 09 February 2022 by 1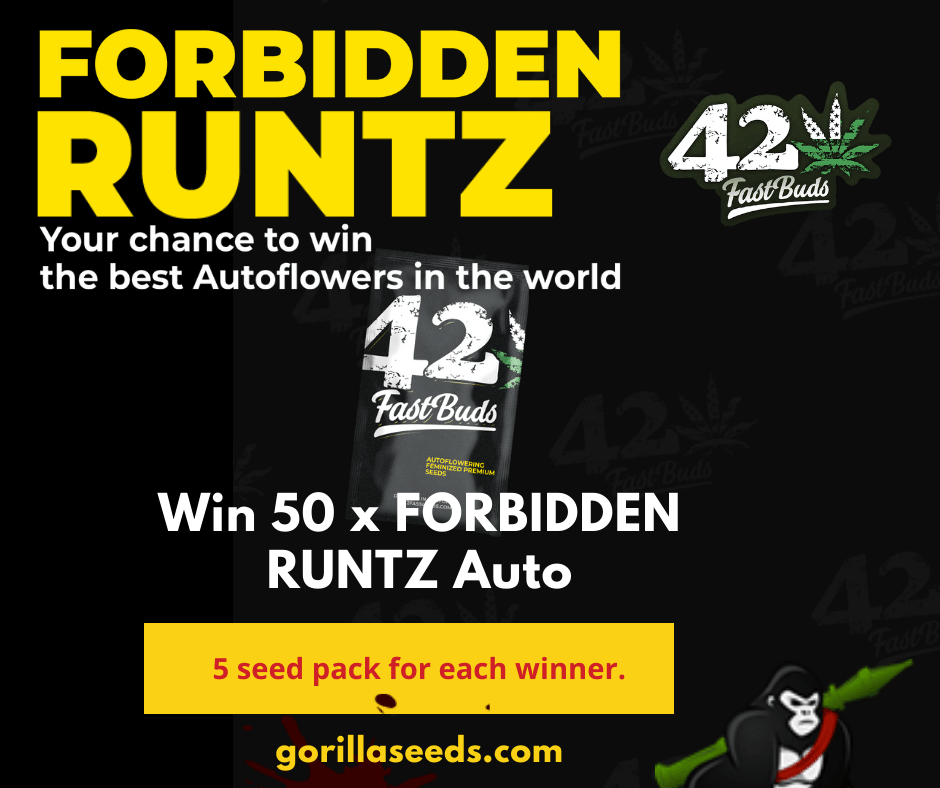 Fastbuds Forbidden Runtz  Auto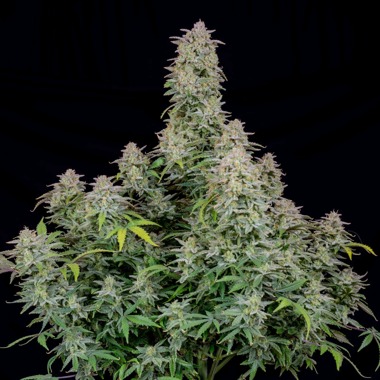 Forbidden Runtz Auto is one of those strains of cannabis which cannot be ignored, and sets the bar for the next generation of cannabis seeds. Runtz has been around for a while now, and it's become a firm favourite among many smokers. However, good quality autoflowering Runtz can be hard to come by - until now! Forbidden Runtz Auto has the myriad terpene profile that makes photoperiod Runtz so popular, and retains the mind-blowing 26% THC content. Only now it's available with all the ease of an autoflowering strain.
Win Fastbuds Forbidden Runtz Cake Auto from Gorilla Seeds while you can!
How to Enter!
We are giving away Fastbuds Forbidden Runtz Auto - 5 seeds to each winner. Enter on any or all of the following platforms to increase your chances of winning! Winners to be announced on Feb 20th or thereabouts on this page - check back then!
Facebook : Comment on THIS POST.
OverGrow : Comment on THIS POST.
Rollitup : Comment on THIS POST. 
THCTalk : Comment on THIS POST.
Autoflower.net : Comment on THIS POST.
BLOG: To enter via the blog post; simply comment below .
Please don't forget to follow us on Twitter & Instagram.
Winners
Congratulations to the winners listed below, thank you for everyone for taking part and of coure fastbuds for donating these great prizes - Thank you Fastbuds!! If you are one of the lucky winners please email [email protected] Please include you full name and address including country and also include a screen short of your winning profile. Please email following the above instructions no later than the 30th February 2022.
Facebook : Gemma Phillips & Shaun Marsh
OverGrow : Hemp & CADMAN
Blog : underfe***[email protected] & twistedfi****[email protected]
Rollitup : Soul Dwella & Star Dog
THCTalk : GEORGE & Tommy stoner
Autoflower.net : Minime2020  & SneakyReefer
Nice1,
BIG G
#GORILLASEEDS!
Any issues with your order? Just get in touch with us via our Support Centre and we'll be happy to help.
Disclaimer : Gorilla Seeds only sells or gives away collectible souvenirs and adult novelty items. It is illegal to germinate or cultivate seeds in the UK and most other countries. We do not encourage, condone or allow any illegal activities.
Share and Enjoy
This entry was posted in Cannabis Blog . Bookmark the permalink.
Comments
---
Add a comment