Free Swiss Skunk Seeds & 14 Prizes Available.
Posted on 24 May 2022 by 1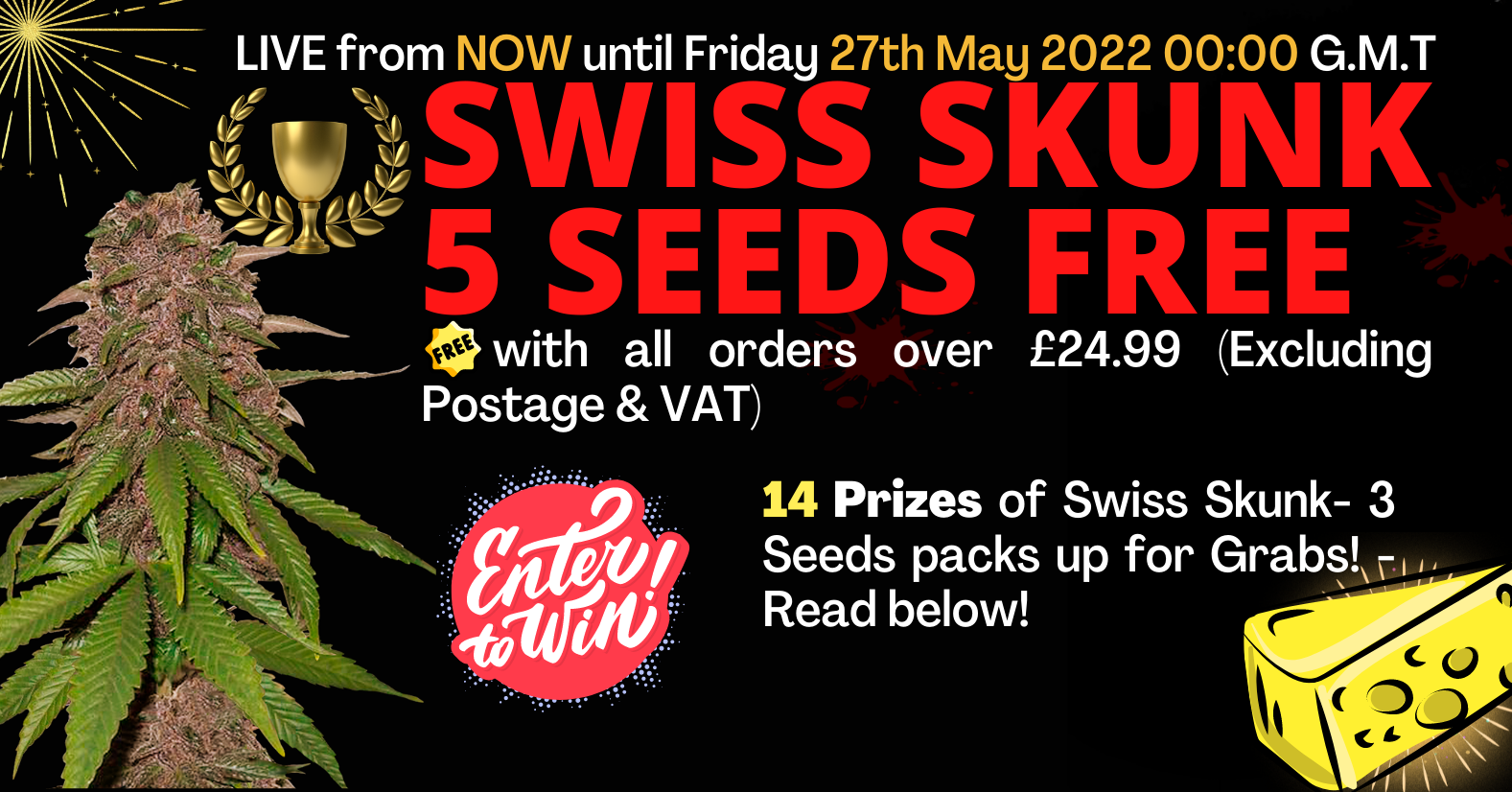 Swiss Skunk Feminized 5 Seeds FREE - Limited Time Only.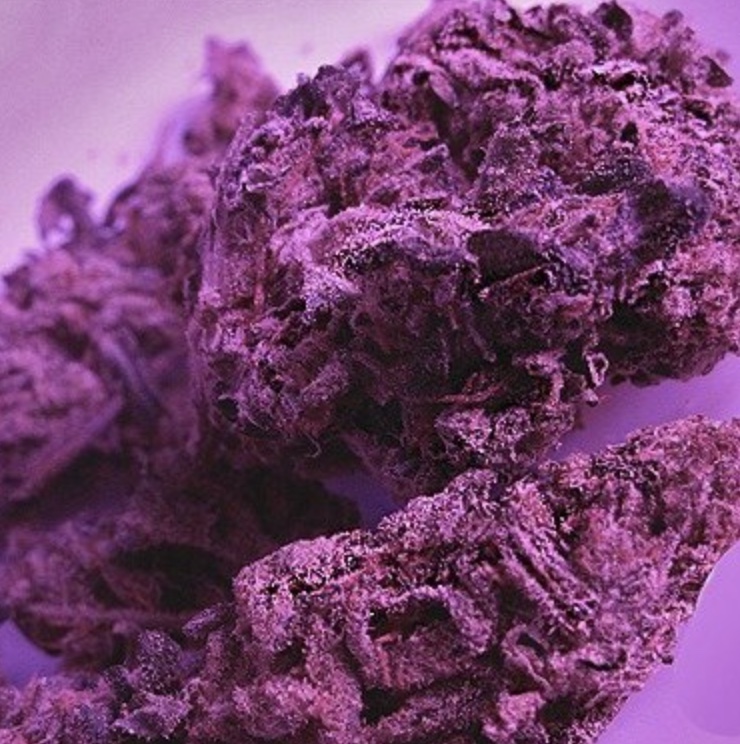 That's right , 5 Swiss Skunk Seeds for free with your order  between NOW and the 27th May 00:00 GMT when you spend over 24.99 GBP (excluding postage & Packaging) -  The Gorilla's been on a mad one , this time he got totally wrecked and has not sobered up - he's  given orders to the team to dish out quality Free Cannabis Seeds with every order - The time he's totally off his head and is giving away 5 Seeds of Swiss Skunk Feminised Seeds FREE with every order!  Take advantage of the Gorilla before he sobers - Make an order in promo time to receive this quality Deal.
Swiss Skunk is one the Big G's Favourite strains - he recommended 's it as possibly some of the finest cheese genetics in its class
Filled with pungency, Swiss Skunk is the most potent member of this family. Swiss Skunk offers over-the-top flavour combined with big, strong yields and powerful results. These 100% feminized seeds are most definitely not for the faint of heart - or the weak of nose!
Win Feminized Swiss Skunk  from Gorilla Seeds while you can!
How to Enter!
We are giving away Feminised Seeds Swiss Skunk - 3 seeds to each winner. Enter on any or all of the following platforms to increase your chances of winning! Winners to be announced on June 2nd or thereabouts on this page - check back then!
Facebook : Comment on THIS POST.
420 Magazine : Comment on THIS POST.
OverGrow : Comment on THIS POST.
Rollitup : Comment on THIS POST. 
THCTalk : Comment on THIS POST.
Autoflower.net : Comment on THIS POST.
BLOG: To enter via the blog post; simply comment below .
Please don't forget to follow us on Twitter & Instagram.
Winners!
Congratulations to the winners listed below, thank you for everyone for taking part - If you are one of the lucky winners please email [email protected] Please include you full name and address including country and also include a screen short of your winning profile. Please email following the above instructions no later than the 10th June 2022.
Facebook : Roberto Roos & Chris Zanzibar
420 Magazine : zPotato & Jungle Joseph
OverGrow : Randar & Heather420
Rollitup : Star Dog & CaliRootz88 
THCTalk : Deku Nut & Tommy stoner
Autoflower.net : Dankerson & Redeye Master
BLOG:  tren****[email protected] & Sha****
Nice1,
BIG G
#GORILLASEEDS!
Disclaimer : Gorilla Seeds only sells or gives away collectible souvenirs and adult novelty items. It is illegal to germinate or cultivate seeds in the UK and most other countries. We do not encourage, condone or allow any illegal activities.
Share and Enjoy
This entry was posted in Cannabis Blog . Bookmark the permalink.
Comments
---
Add a comment