Win Pineapple Chunk Fem Cannabis Seeds from Gorilla Seeds
Posted on 22 June 2022 by 1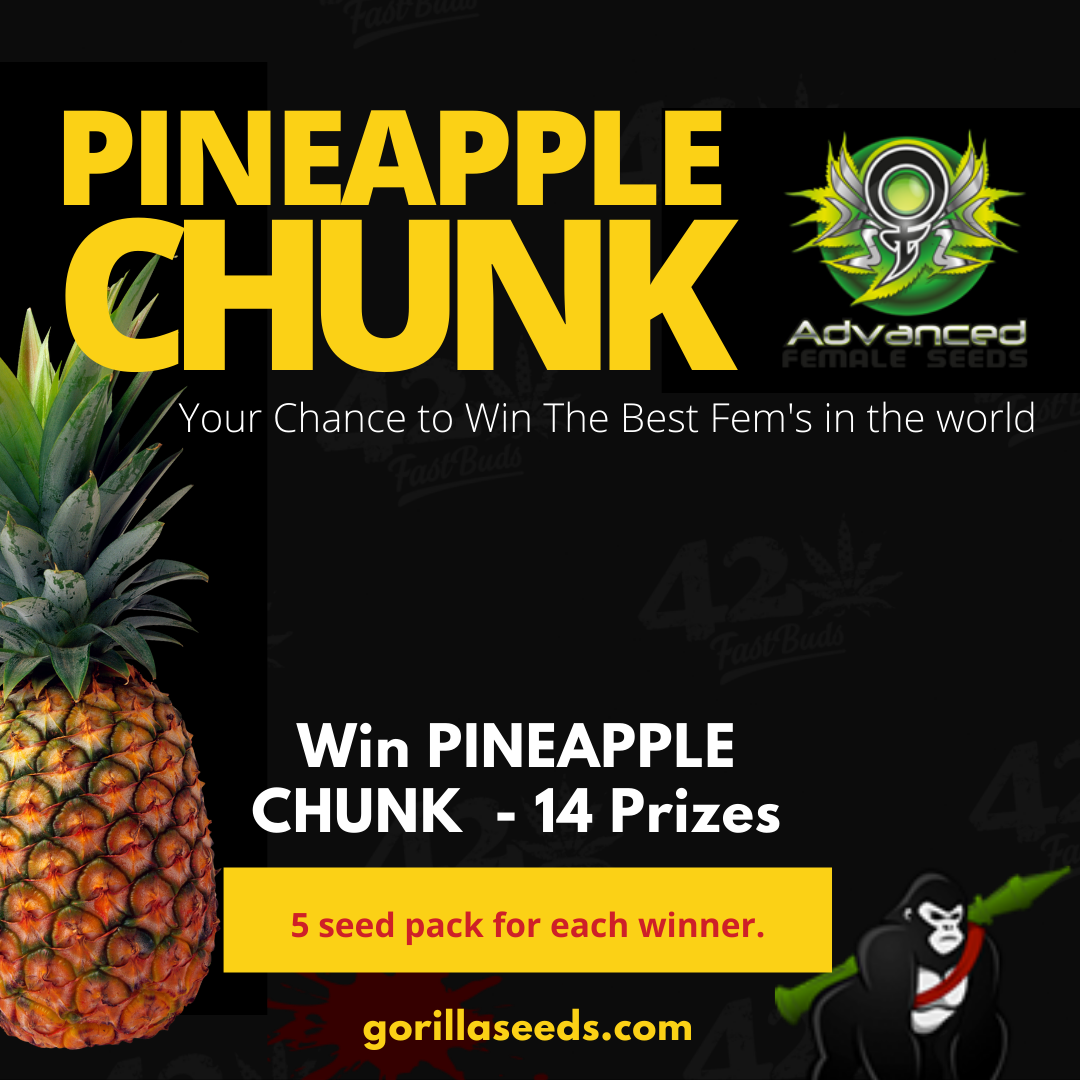 Fastbuds Pineapple Chunk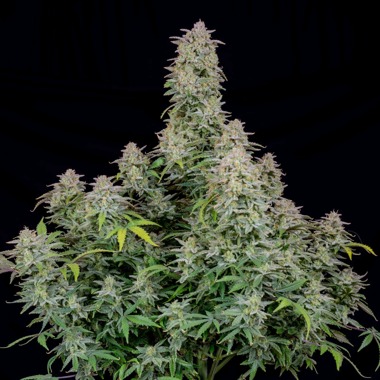 Advanced Female Seeds' Pineapple Chunk is so good nothing else comes close! 100% feminized, bursting with THC crystals & oozing smooth, fruity flavor, this sh*t makes other fire strains seem like warmed-over schwag. She can be ready at 6 weeks, but you'll be so glad you let her have the full 8 - or even 9!
Win ADF Pineapple Chunk from Gorilla Seeds while you can!
How to Enter!
We are giving away Pineapple Chunk - 5 seeds to each winner. Enter on any or all of the following platforms to increase your chances of winning! Winners to be announced on June 29th or thereabouts on this page - check back then!
Facebook : Comment on THIS POST.
OverGrow : Comment on THIS POST.
420 Magazine : Comment on THIS POST.
Rollitup : Comment on THIS POST. 
THCTalk : Comment on THIS POST.
Autoflower.net : Comment on THIS POST.
BLOG: To enter via the blog post; simply comment below .
Please don't forget to follow us on Twitter & Instagram.
Nice1,
BIG G
#GORILLASEEDS!
Any issues with your order? Just get in touch with us via our Support Centre and we'll be happy to help.
Disclaimer : Gorilla Seeds only sells or gives away collectible souvenirs and adult novelty items. It is illegal to germinate or cultivate seeds in the UK and most other countries. We do not encourage, condone or allow any illegal activities.
Share and Enjoy
This entry was posted in Cannabis Blog . Bookmark the permalink.
Comments
---
Add a comment